Lets say you have next problem to solve: you own a WordPress blog or your company website and you just added new contact form on it. So it should work and send emails. How to achieve that. Of course you can pay somebody money on month base and they will deliver email service for you BUT are you still owner of gathered email database or maybe not only you have acquire such database and more - you have payed them for it! As for me this is main reason why you should never use email sending companies but use or create your own.
Okay, will say you, but I'm not a programmer or system administrator, how I'm gonna do it?
Here is answer for you - the Google will help you with that.
You should focus on Google DNS hosting for your domain name. In this way you receive signed SMTP server from Google with almost 100% of deliverables of your mails to your customers or clients.
Hm.. DNS, MX-records...Okay, whats next?
Not match in way how to configure your own SMTP using your domain and Google. I'll describe that in separate article.
Here we will talk about how to solve issue, when you receive error on SMTP authorization attempt. The most common error is "534-5.7.9 Application-specific password required." or similar.
So, if you have similar situation you should enable access for less secure apps. The configuration is located just as Google Help Center suggests(you can see it on screen below), just click the "Less secure app access" link.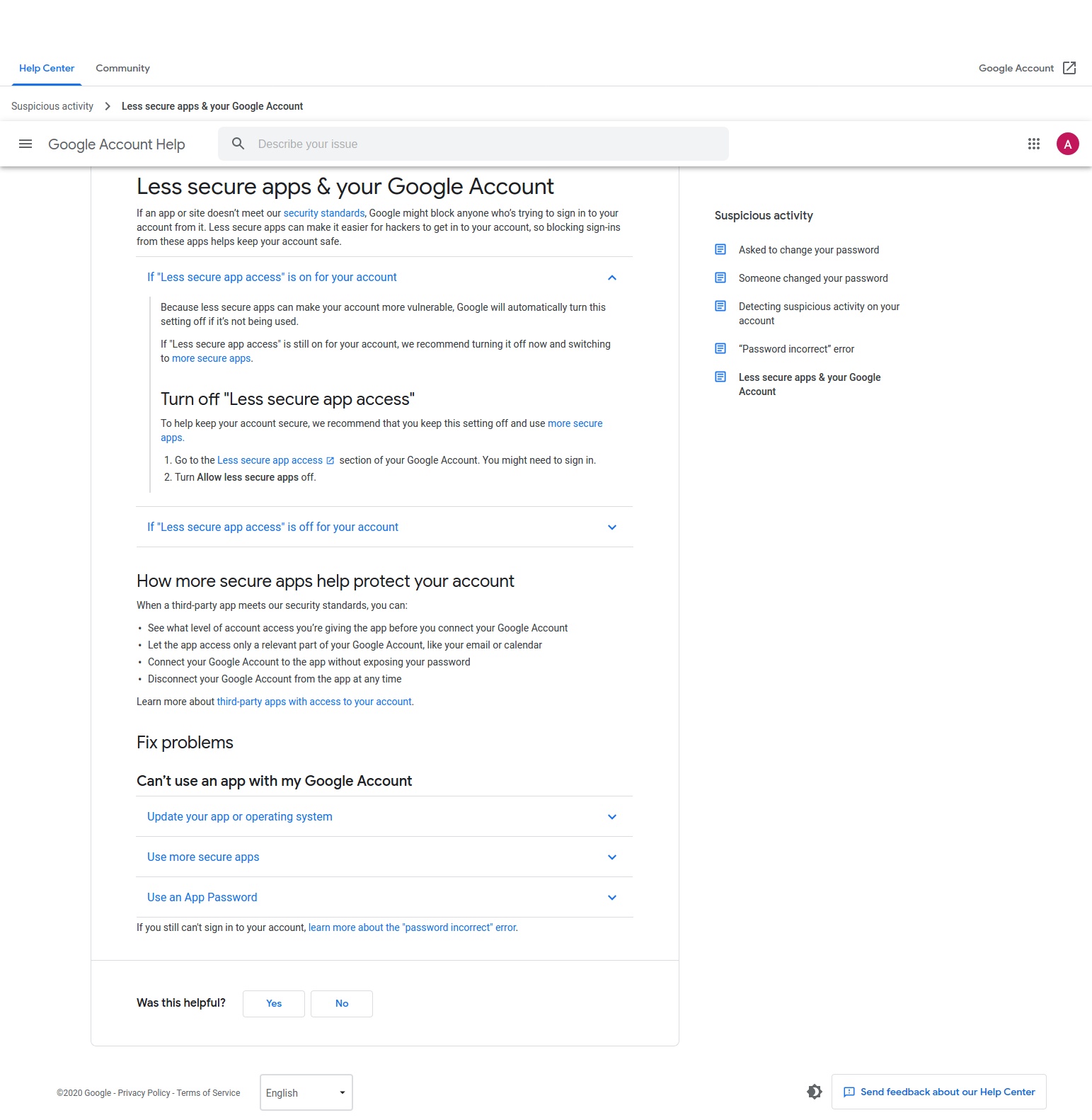 But I don't see the switch button, only information that this setting is managed by domain administrator?
Yes, exactly - you are the domain administrator, but how to turn it on!?
To do it you need:
Sign in to your Google Admin console
Go to Security and find Less Secure Apps
Then under Organizational Units select proper domain where this setting should be turned on.
Select Allow users to manage their access to less secure apps and save changes clicking SAVE.
The next screen presents the view of the configuration you should find under Security section.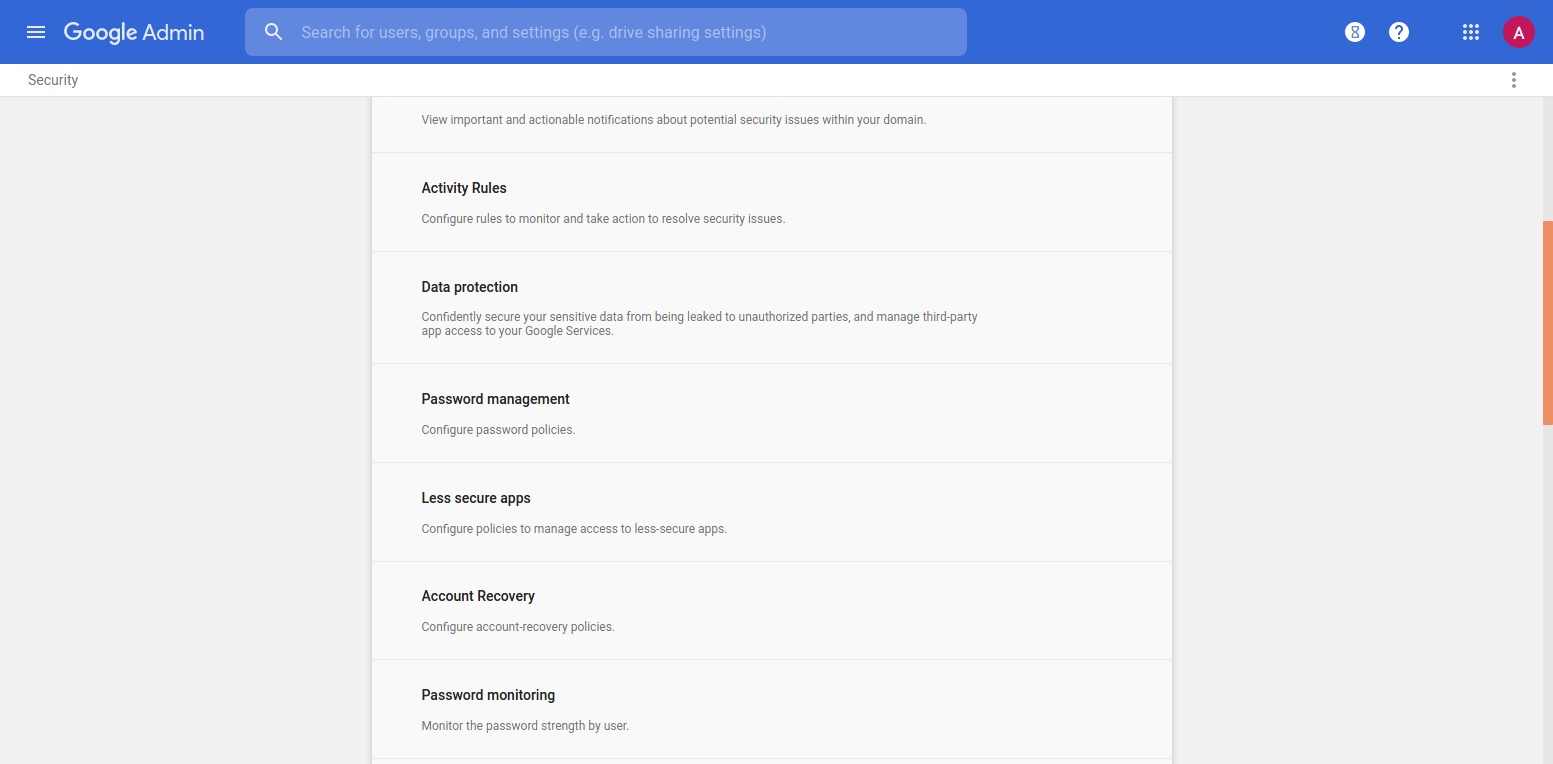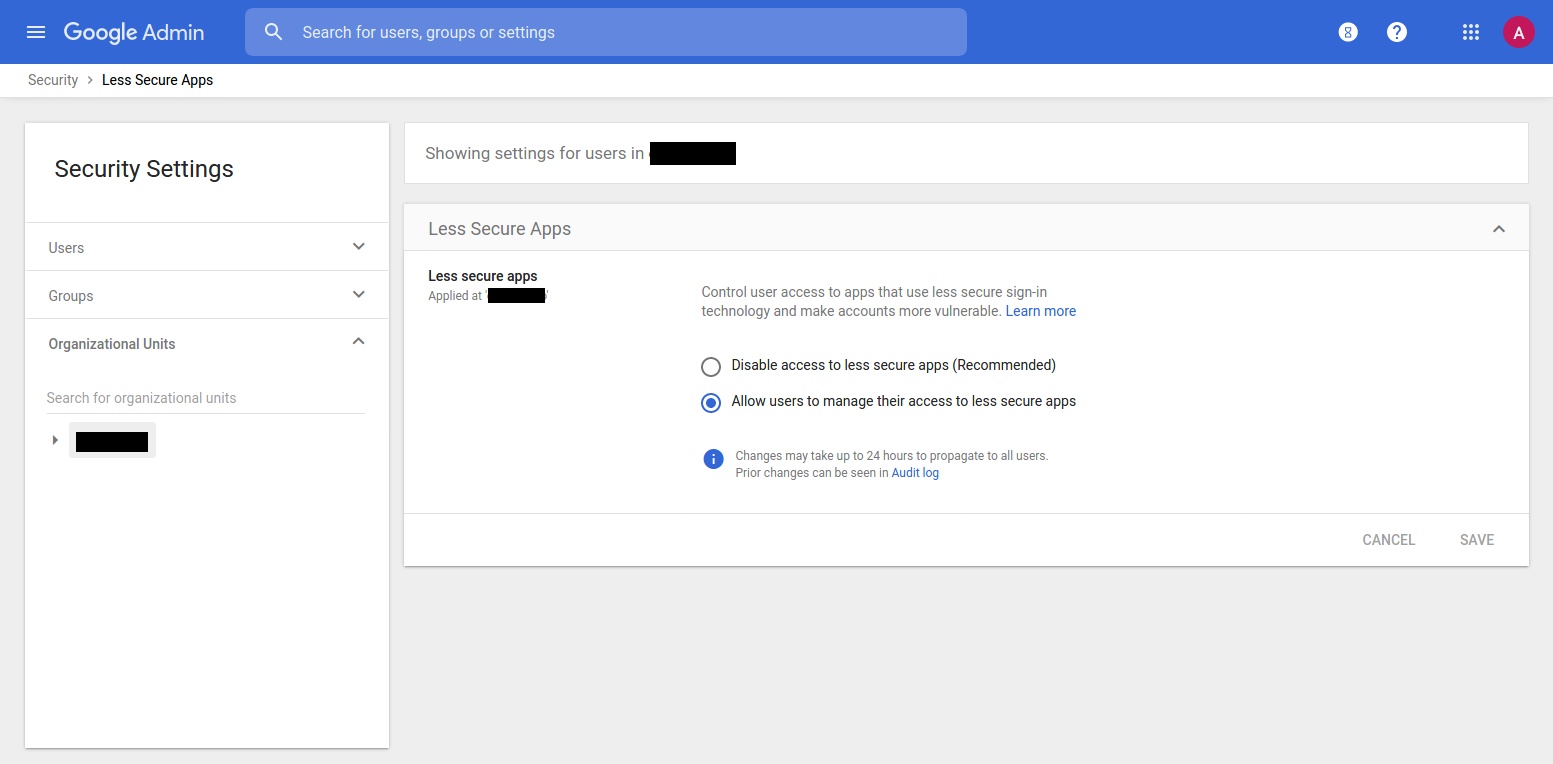 Can I now see and switch setting in ?
Yes, now you should see Allow less secure apps config and be able to switch it on. But pay attention that enabling setting for domain may last up to 24 hours, that means - setting can appear some time later. However, in my case it was available immediately. Now you should be able to send emails using Google mail servers under your domain.
See how setting looks like on picture below and that's the end of configuration!